Every December as the temperatures drop, our spirits rise as we reflect back on the last year and all of the artists that we have had the privilege of working with. Here are some of our holiday favorites- artists collaborations that are fun, functional, and utterly fabulous. From all of us at Artists Rights Society, Happy Holidays!
Image: Deborah Kass. C'mon Get Happy, 2009. Oil and acrylic on canvas. Photo courtesy of Deborah Kass / Art Resource, NY. © 2018 Deborah Kass / Artists Rights Society (ARS), New York
Day 1: By The Fire with Bourgeois
Get cozy by the fire with these Louis Bourgeois inspired stocking-suffers.
Day 2: All that Glitters is Gold
What would the holidays be without a little sparkle? These gold gifts look perfect under any Christmas Tree.
Perfect on any sidewalk or mounted upon any wall, this Dali inspired skateboard triptych by Muse Art will have you cruising in style.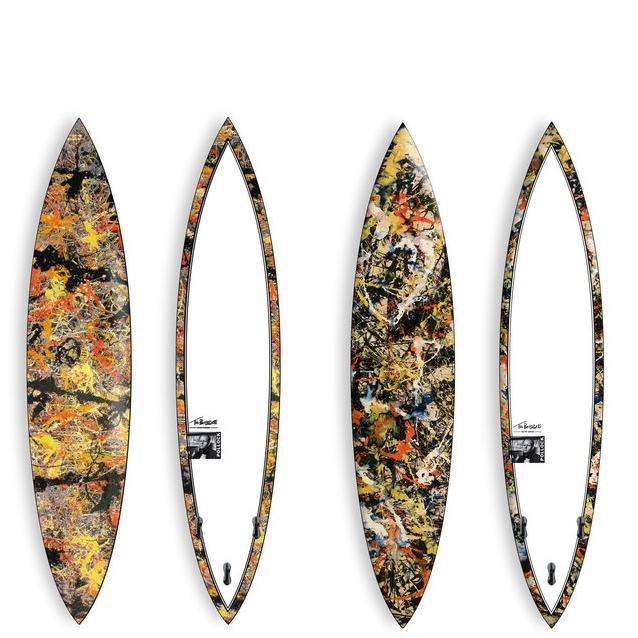 It's never too early to get ready for summer. Surfboards by Tim Bessell featuring artwork by Jackson Pollock.
Get your skate, or interior design on, with this set of skateboard decks featuring "Las Dos Fridas," by Frida Kahlo that double as a displayable triptych. See here >>>
Day 3: Stream It!
TGIF! Take a break from the holiday party circuit with this year's best films and shows. Trivia time: can you spot the ARS member artist in each of them?
Day 4: Deck your Walls
'Tis the season to be jolly… a few perfect additions to your boughs of holly!